WE KNOW BRITAIN & IRELAND.
SO WE'RE READY. LET'S CREATE THE JOURNEY OF A LIFETIME – WHEREVER AND WHENEVER YOU'D LIKE TO BEGIN.
–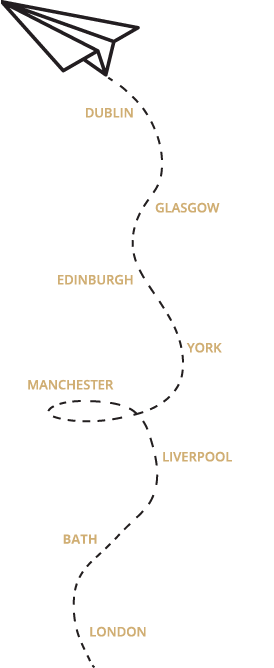 … and travel reduces the distance between us.
What better way to bring teams of people together? What better way to reward personnel for exceptional commitment or outstanding performance? What better way to see people grow and make new connections? Some of the most successful, progressive and innovative companies rely on us to deliver experiences that deeply effect and shape their very best people. Because we're better when we're connected.
"Travel is fatal to prejudice, bigotry, and narrow-mindedness, and many of our people need it sorely on these accounts. Broad, wholesome, charitable views of men and things cannot be acquired by vegetating in one little corner of the earth all one's lifetime."
—Mark Twain